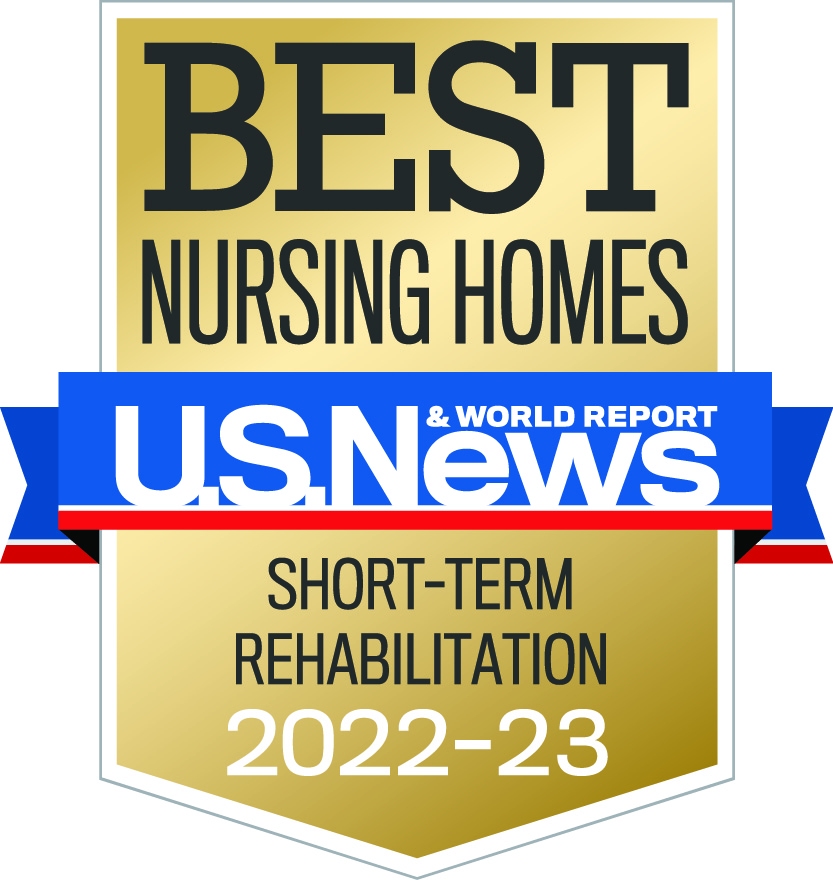 Three Hartford HealthCare Senior Services skilled nursing facilities are among the best in the country for short-term rehabilitation care according to high-performance rating from U.S. News & World Report.
The facilities are Southington Care Center, Jefferson House and Jerome Home (affiliated with Hartford HealthCare Senior Services).
The Best Nursing Homes rating process factors in resident care, safety and outcomes. Each skilled nursing facility was evaluated on its performance using a variety of data including consistency of registered nurse staffing, use of antipsychotic drugs and success in preventing emergency room and hospital visits. The short-term rehabilitation rating also includes measures of a nursing home's success in preventing falls, preventing serious infections and making sure residents can return home.
For 13 years, the U.S. News Best Nursing Homes ratings system has evaluated more than 15,000 facilities on care, infection rates, safety, staffing and health inspections. This is the first year the ratings measured weekend staffing and infection rates leading to hospitalizations.
Southington Care Center offers 130 long-term skilled nursing beds, in-patient short-term rehabilitation and outpatient rehabilitation services at 45 Meriden Ave., Southington. Jefferson House, with 104 beds, offers short-term/outpatient rehabilitation, skilled nursing and palliative care at 1 John H. Stewart Drive, Newington. Jerome Home, with 94 skilled beds, short-term rehabilitation, 26 residential care beds as well as memory care and assisted living at 975 Corbin Ave., New Britain.
For more information contact Leaja Johnson at 860.406.6864.
About U.S. News & World Report
U.S. News & World Report is the global leader in quality rankings that empower consumers, business leaders and policy officials to make better, more informed decisions about important issues affecting their lives and communities. A multifaceted digital media company with Education, Health, Money, Travel, Cars, News, Real Estate and 360 Reviews platforms, U.S. News provides rankings, independent reporting, data journalism, consumer advice and U.S. News Live events. More than 40 million people visit USNews.com each month for research and guidance. Founded in 1933, U.S. News is headquartered in Washington, D.C.
About Hartford HealthCare Senior Services
Hartford HealthCare Senior Services, a member of Hartford HealthCare, includes: Southington Care Center, Mulberry Gardens of Southington, The Orchards at Southington, Jefferson House, Cedar Mountain Commons, Mulberry Gardens Adult Day Center, Hartford HealthCare Center for Healthy Aging, and affiliated communities Jerome Home and Arbor Rose. For more information about Hartford HealthCare Senior Services, visit https://hhcseniorservices.org.
---