About Jerome Home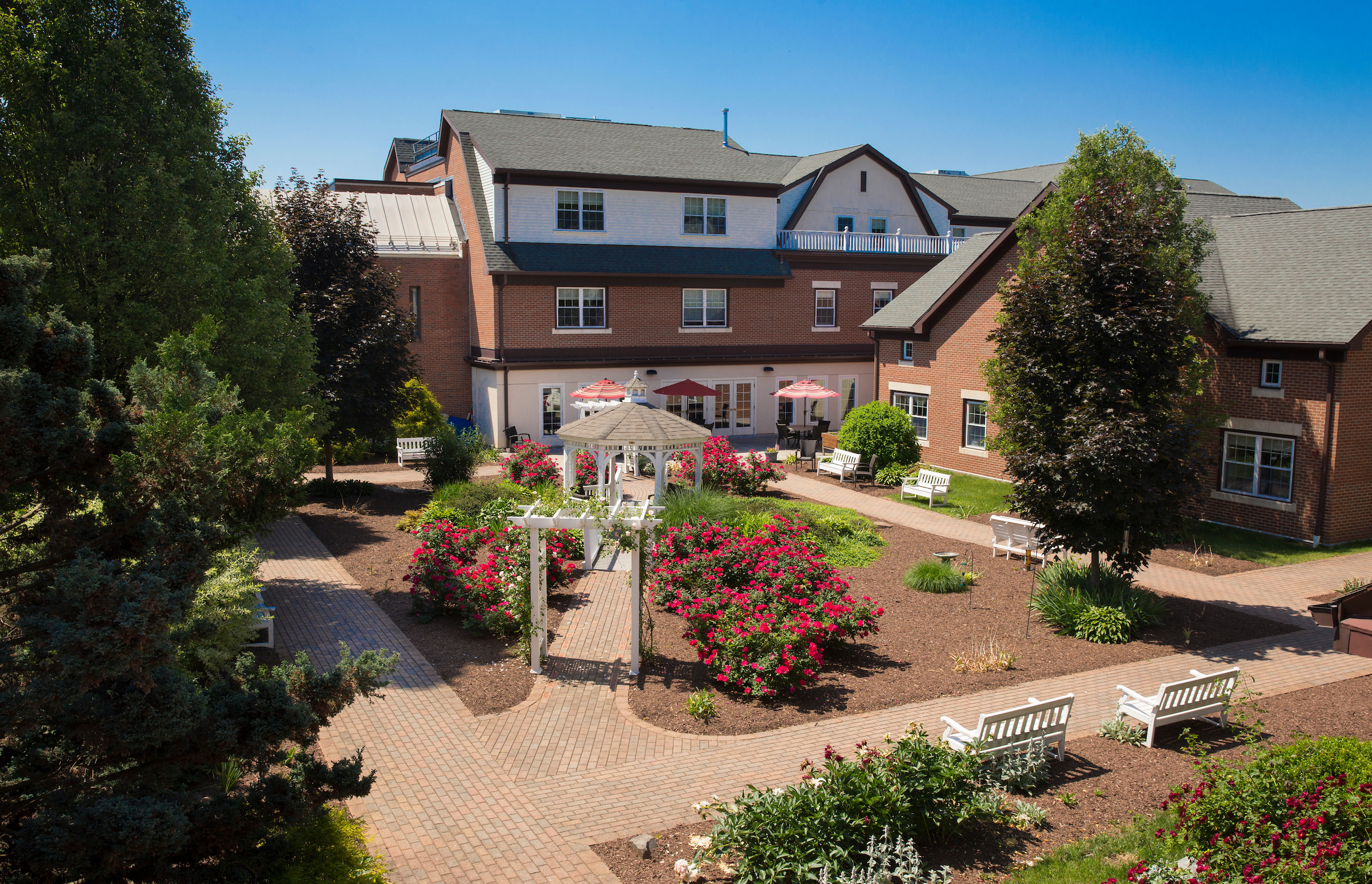 A beacon of senior care in the heart of Connecticut
Preserving individual dignity through a commitment to quality, privacy and loving hands-on care has been the cornerstone of Jerome Home's timeless reputation for excellence. For more than 85 years, Jerome Home has been the community of choice for families seeking the very best in residential and nursing care.
Jerome Home stands proudly today as a living legacy to its benefactor, Mr. Augustus Smith Jerome and credits his foresight and generosity for all we have become today. In 1900, Mr. Jerome included in his will a request that a home be established to care for the needs of the elderly in New Britain and surrounding communities. Since its grand opening in 1932, Jerome Home continues to grow in direct response to the needs of its very special population offering a full scope of services for its elderly population.
Set on a beautiful 5½-acre campus in New Britain replete with gardens, walking paths, and safe, relaxing outdoor common areas, Jerome Home offers natural beauty in a convenient location. Our senior community is vibrant and engaged, and benefits from the peace of mind in knowing that we provide many levels of care and services to seniors on a single campus.
Featuring a:
A 5-Star Rated Facility
A Holistic Approach to Care


About Arbor Rose at Jerome Home
For seniors who want to maintain an active lifestyle – without the hassle of home maintenance, grocery shopping, and snow shoveling – Arbor Rose offers an ideal alternative. With private apartments, elegant dining, a social atmosphere, and plenty of planned activities, life at Arbor Rose keeps residents engaged in life.
Residents here enjoy the peace of mind in knowing assistance with daily living activities is always available if needed.
With a convenient location, a comfortable design and the reputation of Jerome Home's outstanding service, the apartments at Arbor Rose are a popular option. Rich in amenities and services, the Arbor Rose community helps keep seniors independent longer, while allowing them to participate as much or as little as they like.
Our History
Jerome Home was established in 1932, with 24 residents housed in the newly-constructed building, known as the Attwood Residence.
Since our founding, Jerome Home has continued to grow in both size and scope. Expansions were thoughtfully planned and built in 1974 and 1990, allowing us to accommodate more residents and expand our spectrum of services. With the opening of a memory care community and independent living apartments at Arbor Rose on the same campus in 2008, Jerome Home now offers many levels of care and services to seniors on one site.
Take a Moment to Compare
At Jerome Home, residents and their families benefit from something very special: peace of mind. Our caring team is committed to providing a high level of professional excellence, innovative programs and personal service.
Use our Take a Moment to Compare worksheet to compare your current monthly living expenses with what your living expenses would be at Jerome Home.