The Jerome Home team recently cut the ribbon on a new addition that expands senior living to those diagnosed with dementia and Alzheimer's, and a new wellness pavilion offering inpatient and outpatient services.
"Augustus Jerome had a vision for Jerome Home and we are very excited to be able to expand the memory care and rehabilitation services we provide to the greater New Britain community. We look forward to continuing our service to the community," says Tina Richardson, executive director, Jerome Home.
The new addition features modern touches throughout, from New Britain artwork, comfortable yet stylish furniture, a fireplace, sleek lighting features, nooks for reading and paying games. Lining the halls are wellness check-in rooms, spacious apartments and, upstairs is a rehabilitation gym and lymphedema suite.
At Arbor Rose, 20 modern but homey memory care apartments opened, providing safe and secure senior living for those who want to maintain an active lifestyle along and those needing memory care.
Families can make a deposit for a memory care apartment at Arbor Rose. The new build features:
·

On-site dementia care experts and clinicians.

·

On-going staff and family education and support for people with Alzheimer's and dementia.

·

Private and shared suite apartments.

·

Monthly rentals, no buy-in fees.

·

Meals.

·

Help with activities of daily living, medication management and other services.

·

An expanded wellness pavilion of Jerome Home that includes a new outpatient rehabilitation gym for physical and occupational therapy, speech therapy, lymphedema therapy and GoodLife Fitness classes taught by certified exercise physiologists.
"We wanted the best for the senior population when designing this expansion, to help cater to the specific needs of our community and uphold our reputation, all while really keeping the vision of Augustus Jerome alive," says Lori Toombs, regional director of assisted livings, Hartford HealthCare.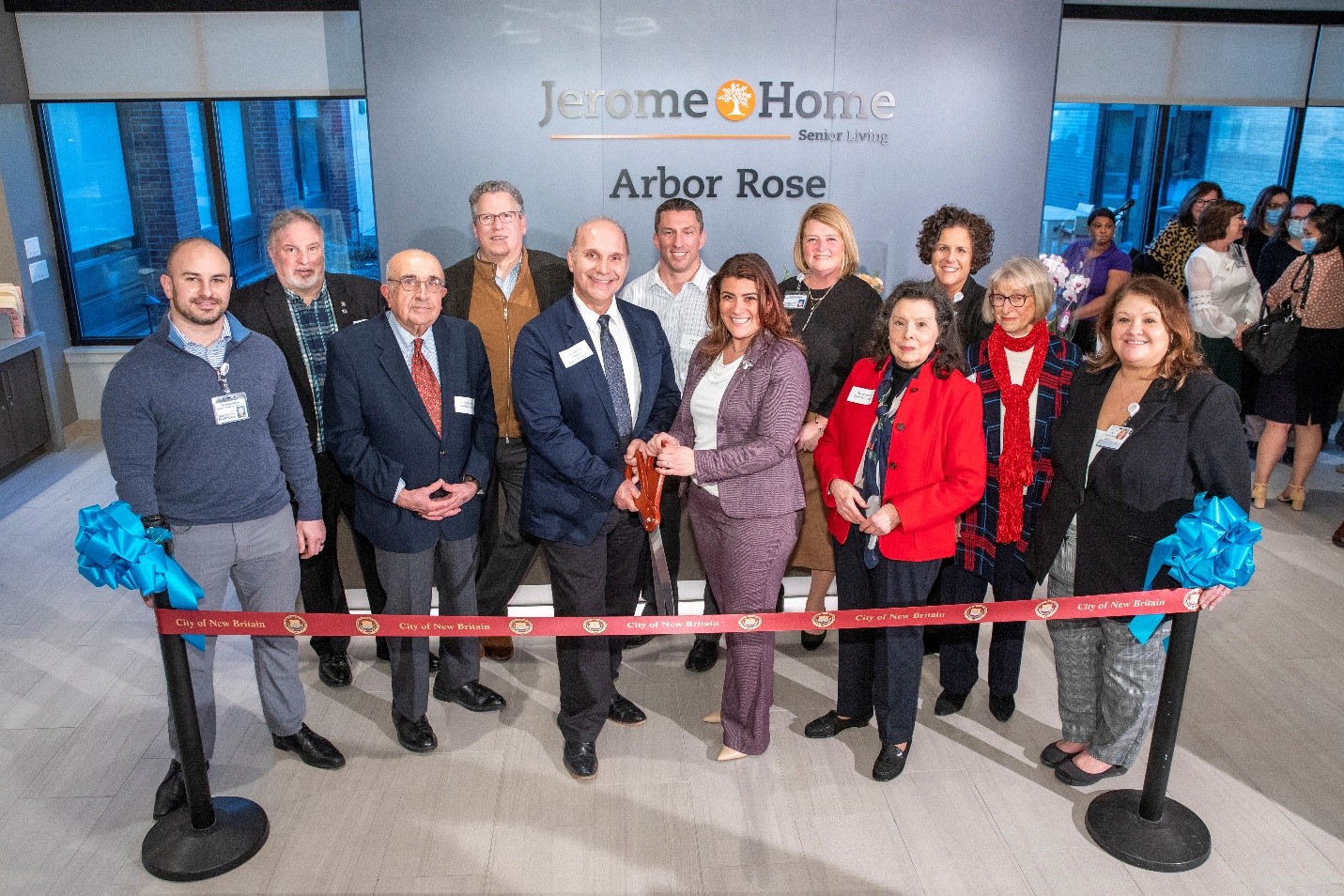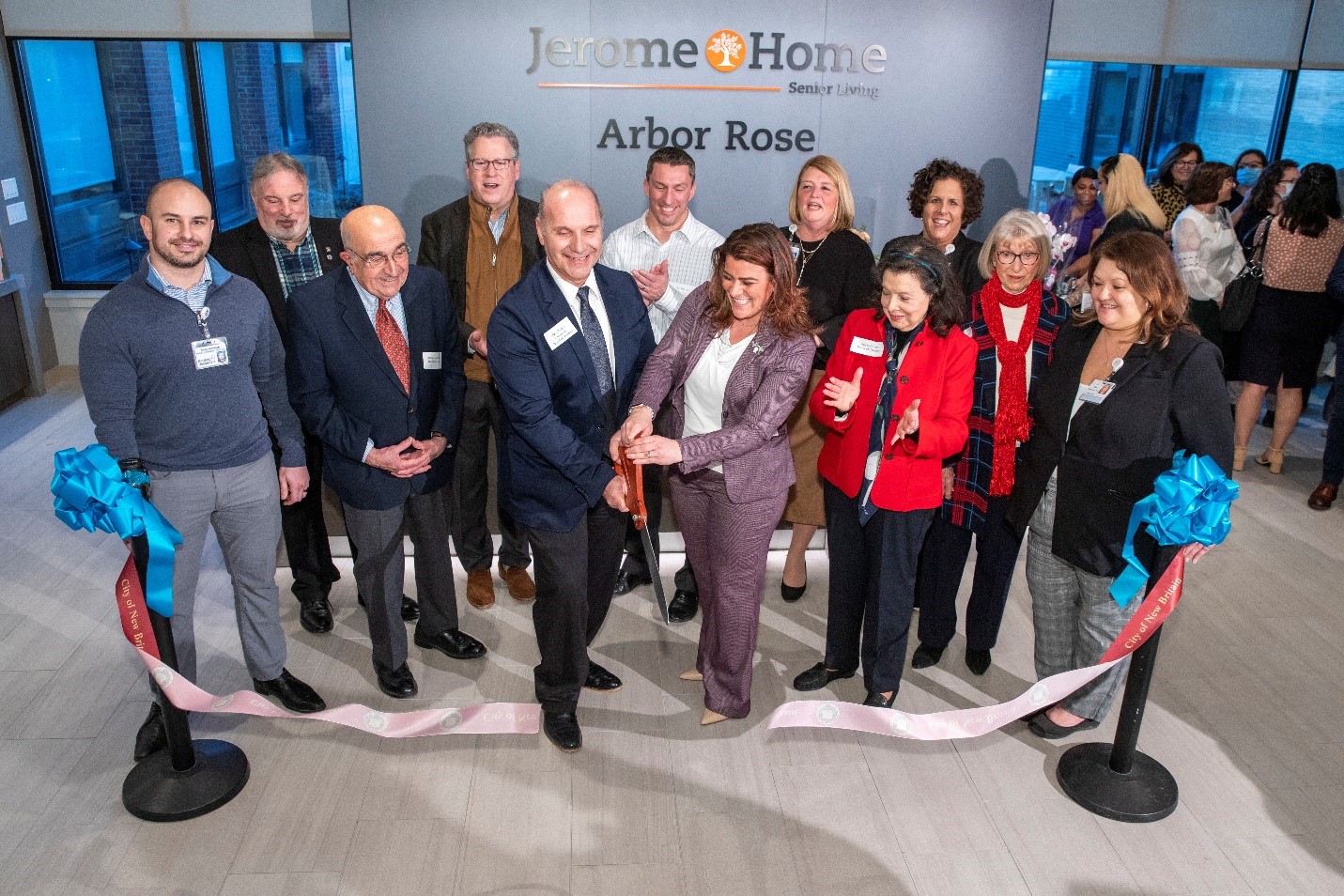 ---