Three health care communities - including Jerome Home - that are Hartford HealthCare Senior Services partners achieved an overall Five Star Quality Rating from the Centers for Medicare and Medicaid Services as reported by U.S. News & World Report on Oct. 31.
Jerome Home,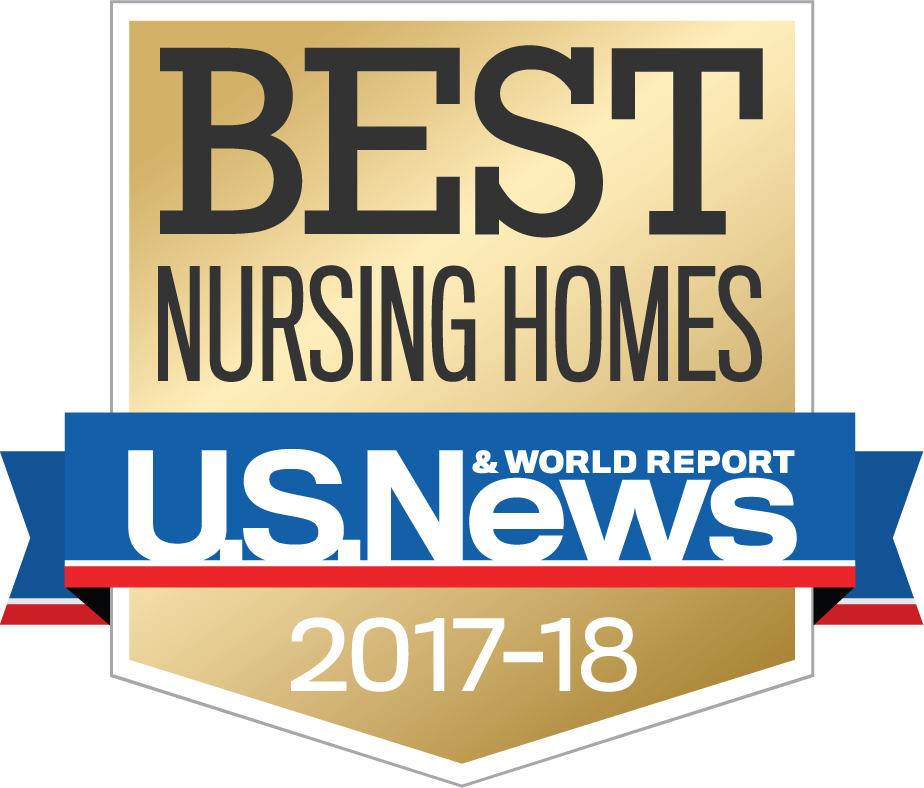 Jefferson House in Newington, and Southington Care Center in Southington all received the highest possible rating on a 1.0 to 5.0 scale for a nursing facility. The overall rating – from "poor" to "top performing" - is based on health inspections, staffing and quality measures. All three facilities have achieved this status in previous years.
The Five Star Quality Rating was established by CMS to assist consumers, families and caregivers with comparing long-term skilled nursing facilities and identify specific areas of evaluation. It also allows staff the opportunity to review and improve the overall care they provide.
Only 15 percent of the facilities rated by U.S. News achieve "Top Performing" status, earning a rating of at least 4.5. Last year, U.S. News modified the CMS ratings approach to evaluate a skilled nursing facility's performance over time by averaging data for a year.
Consumers can use these quality measures to choose a nursing facility, find out about the care and quality where a loved one already lives, and/or learn information to discuss with the care staff.
U.S. News & World Report rates nursing homes to assist families in finding caring facilities for their loved ones. Approximately 1.4 million people – or 1 in 10 individuals 85 years and older – live in long-term care facilities. U.S. News implemented the nursing home report in 2009.
CMS is the federal agency that establishes and enforces the standing.
"This Five Star Quality Rating demonstrates Hartford HealthCare Senior Services' continued commitment to providing optimum care for people who have chosen our communities. This achievement, which we have consistently received, validates our mission and core values in what we do every day," said Lisa Connolly, NHA, MS, vice president, Hartford HealthCare Community Network.
To view the reports, visit https://www.medicare.gov/nursinghomecompare/search.html.
Jerome Home offers skilled nursing, short-term rehabilitation, residential care, memory care and assisted living, and is a not for profit member of Hartford HealthCare Senior Services. For more information about Jerome Home, visit jeromehome.org.
---