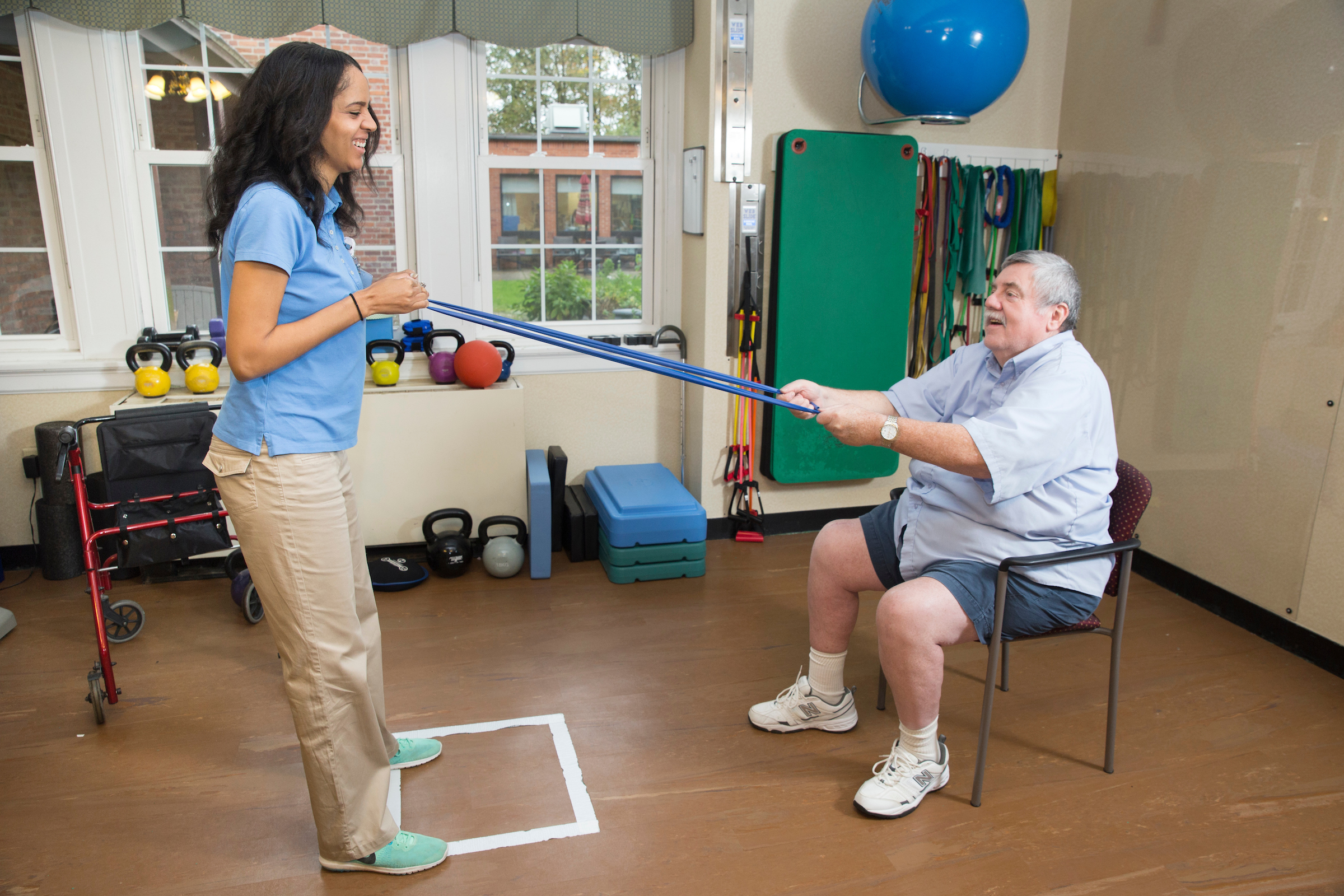 NEW BRITAIN – GoodLife Fitness, a personalized exercise program for the older adult, is hostin a Member Appreciation Reception to recognize individuals who have been motivated and dedicated to their health and wellness goals. The celebration, in recognition of Healthy Aging Month, will be held Tuesday, Sept. 24, 4 to 6 p.m., at Arbor Rose at Jerome Home, 975 Corbin Ave.
All current, former and prospective GoodLife Fitness participants and their guests are welcome and each person will receive a gift. The reception will feature food, fun and fitness, according to Maquita Sellers, exercise physiologist, Jerome Home. For more information or to RSVP, call Sellers at 860.356.8272.
GoodLife Fitness, a program of Hartford HealthCare, is geared toward the older adult to build energy, strength and endurance for an active lifestyle. An exercise physiologist works one-to-one with each person to improve muscular strength, balance, cardiovascular health and self-esteem, while reducing the risk of falls and injuries. For more information and about the eight locations, visit https://hhcseniorservices.org/health-wellness/goodlife-fitness.
---