After falling in the shower, Bob Wallace needed multiple surgeries and four months of inpatient followed by outpatient rehabilitation at Jerome Home.
Wallace, an Ohio native living in New Britain, is a devoted husband, father and grandfather whose short-term goals when he first came to Jerome Home were to improve his strength, body movement and balance to make his long-term goal of independence achievable.
"We take so much for granted," says his wife, Faith.
With the loss of his independence, Wallace's life was less social than the days when he and Faith were active members of the community, spending time with family and spending winters in Myrtle Beach. They also enjoyed socializing with friends and playing bingo at the Elks Club in Westbrook every Wednesday.
Bouncing back at Jerome Home
Being at Jerome Home, however, gave Wallace hope that he would eventually return to those activities.
"I wish every patient was as motivated and never gave up, especially when life throws obstacles," says Beata Zaloba, physical therapy assistant at Jerome Home.
Physical therapy and occupational therapy became his life. Physical therapy to regain his mobility and occupational therapy to be able to perform his own activities of daily living. It was a slow process, but he is now able to move about independently with a walker and is progressing to a cane.
"There were nights I really was down and the team would sit down to talk to me," Wallace says. "They made the night go better."
On the road again
When he first began his journey, he felt his life was never going to improve. Aside from his injury, he suffers from arthritis. But when he left Jerome Home to return home, he knew therapy was worth the effort and he was accomplishing his goals.
Today, he continues working with Maquita Sellers and Angela Duval, exercise physiologists with Hartford HealthCare GoodLife Fitness.
"Overall, a big 'Thank you' to the entire care team at Jerome Home," say Wallaces in unison.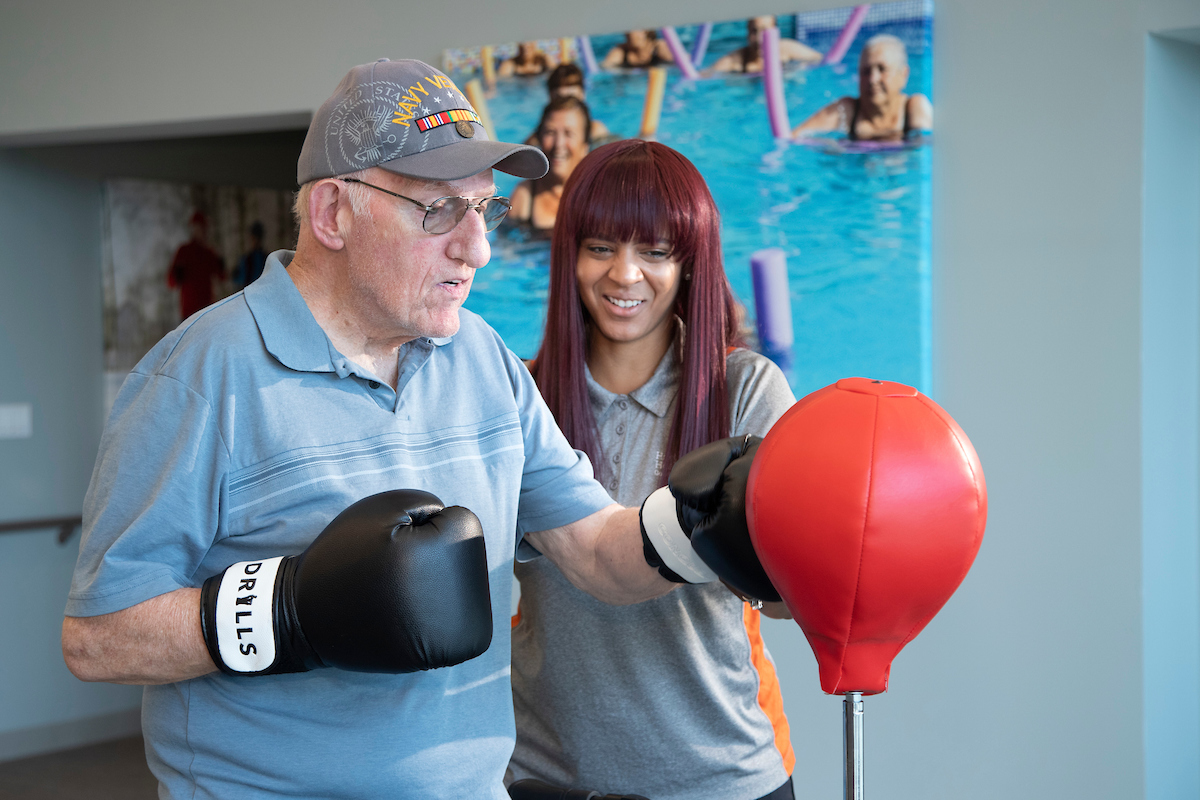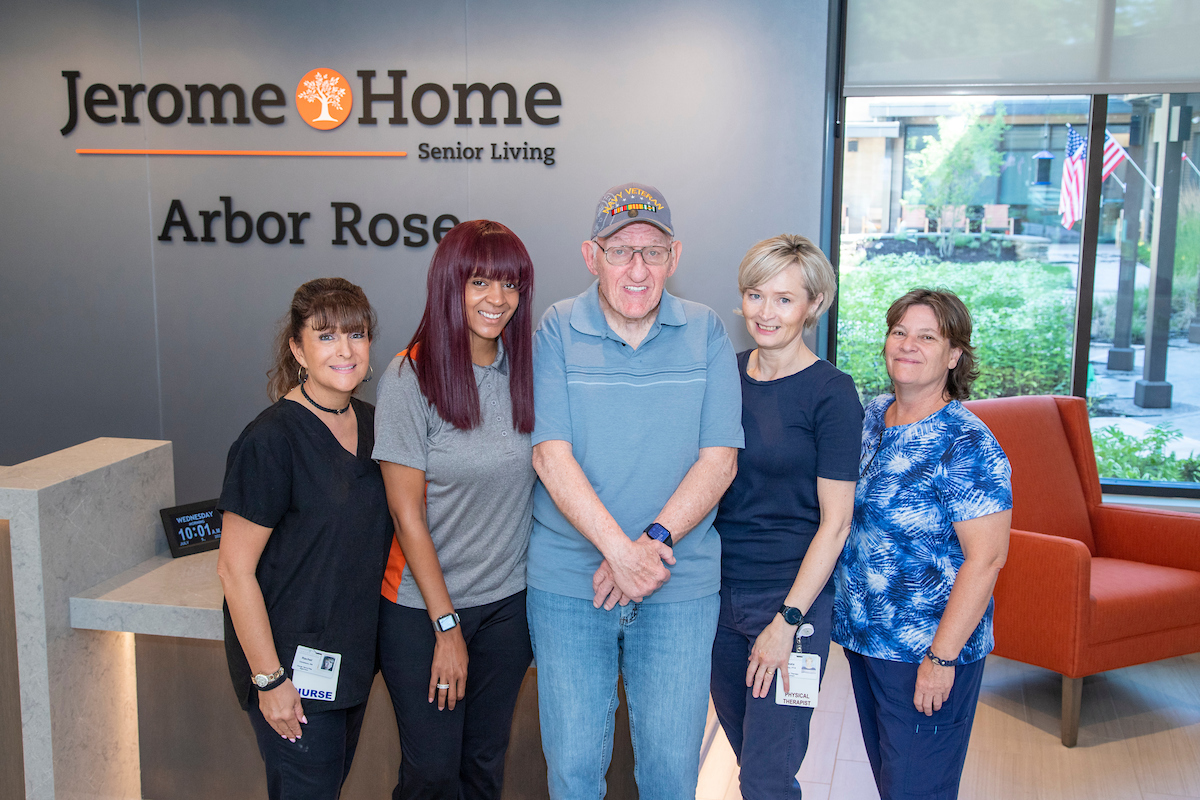 ---