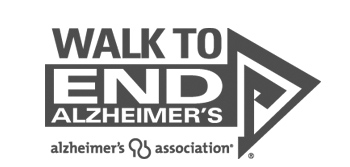 The Arbor Rose and Jerome Home Team will be walking to End Alzheimer's on Sunday, Oct. 14 at Rentschler Field in East Hartford. This year the team strives to raise over $10,000, in comparison to last year's total fundraising of over $7,000.
This new goal is attributed to an Arbor Rose family member, Laura Berman, who has raised over $3,000 to date. Berman began by setting up a fundraiser on her Facebook page telling her story of caring for her husband. "So many people have been touched by this disease personally," said team captain, Kate Rabinoff, the resident services coordinator for Arbor Rose. "I am so impressed with the generosity of Laura's family and friends and how quickly she was able to exceed her original goal. Facebook is a great way to start fundraising for the Walk," Rabinoff said.
Other Arbor Rose and Jerome Home fundraisers for the Walk to End Alzheimer's include National Foot Long Hot Dog Day on Thursday, July 19 and Paninis for a Purpose on Friday, Sept. 14. Both fundraisers will be held in the Arbor Rose lobby. Funds raised benefit programming, respite care and support for those living in Connecticut with Alzheimer's or other dementias and their families. For more information about joining the Walk to End Alzheimer's or fundraising events, please contact Kate Rabinoff at 860.356.8281.
---