In honor of National Volunteer Week, Jerome Home recognized Diane Poplawski.
Over a decade ago, Pat Cardella lived at Arbor Rose. Cardella filled the community with her smile and easy-going demeanor that made her approachable. Her daughter, Diane Calvo Poplawski, visited her every day, until her last day. Cardella lived 102 years of a meaningful life.
Poplawski describes her mother's fondest memories to be celebrating holidays and birthdays with their family in the community room at Arbor Rose. They would also gather every Sunday for dinner. Her mother appreciated spending time with her family and being able to connect with her great, great children. Together Poplawski and her mother enjoyed strolling through the garden on the warm summer days on the Jerome Home Campus.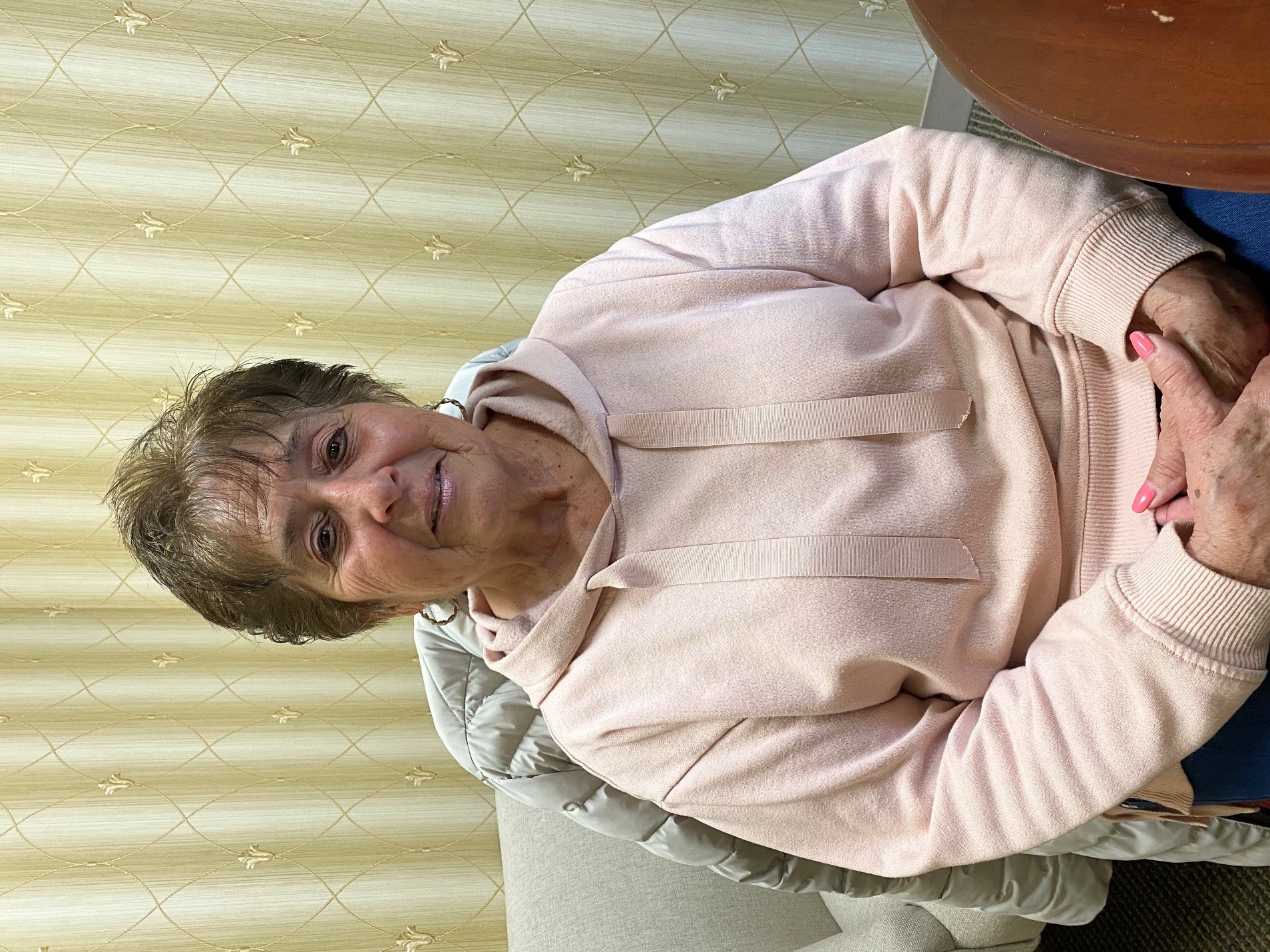 "The Jerome Home team goes above and beyond. They are excellent. They treated my mother as if she was family. I wanted to give back to Jerome Home for how well they cared for my mother," says Poplawski, where now she has been a volunteer for about two years. Poplawski also received care of her own at Jerome Home, therapy for her knee.
Today, she supports the activities team by rounding up the residents interested in the musical selection and monitoring them at the event. Poplawski enjoys the sense of closeness she gets from the residents, the friendships she is building, taking the residents to the garden and popping in to visit them. Poplawski has built her own family here, she looks forward to spending quality time with her newfound family.
Poplawski hopes to make an impact on the residents and their families just as the team ensured for her and her mother. "Until I can't walk," Poplawski attributes a sense of loyalty and commitment to the community.
For more information contact Leaja Johnson at 860.406.6864.
Jerome Home, which offers skilled nursing, short-term rehabilitation, residential care, memory care and assisted living, is affiliated with Hartford HealthCare Senior Services. Jerome Home is located at 975 Corbin Ave., New Britain. For more information about Jerome Home, visit jeromehome.org.
---