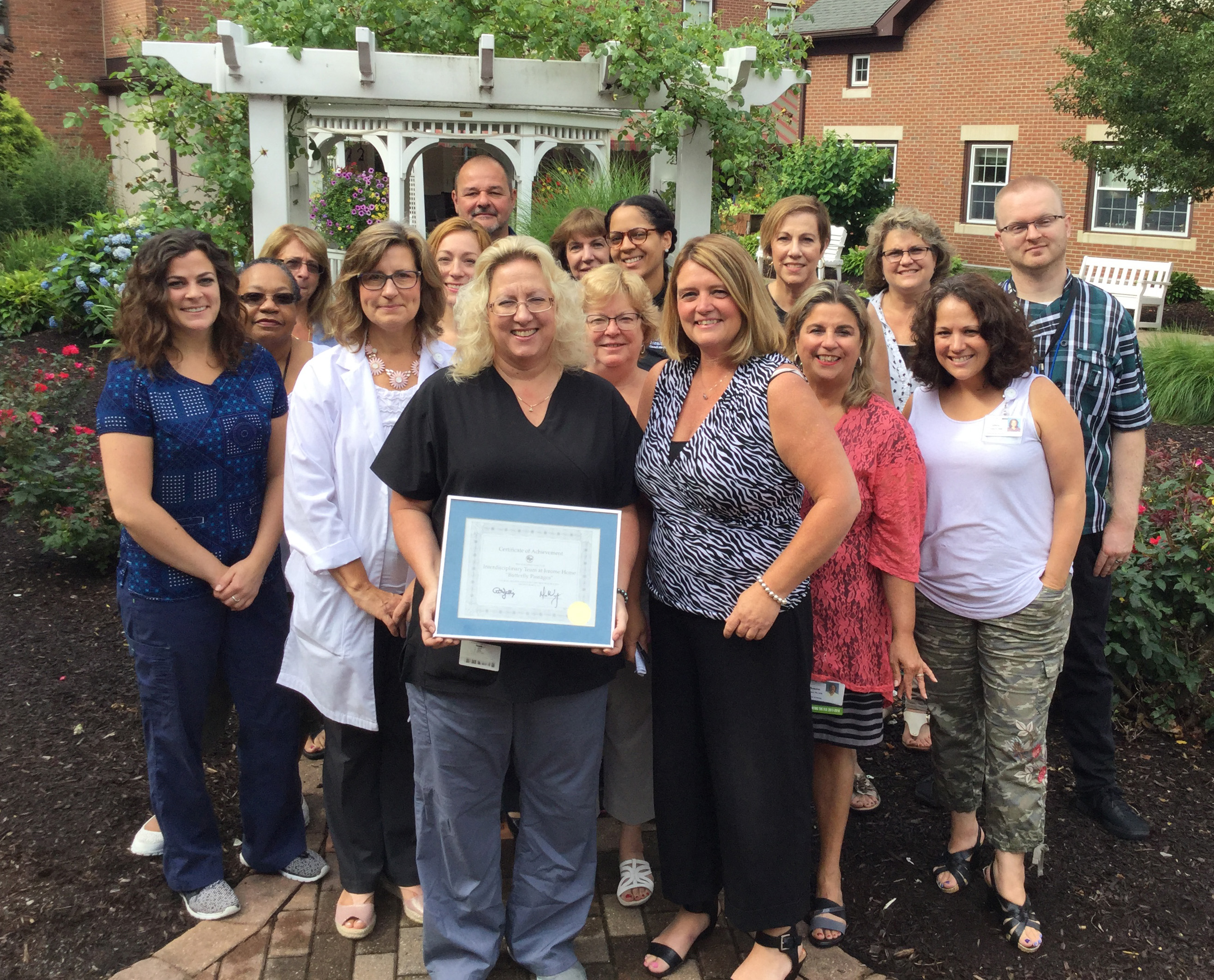 In recognition of the dignity, sensitivity and respect for a person at the end of life and the families, the Butterfly Passages program at Jerome Home was recently recognized with a national award. Jerome Home received the Best Practice in Delivery of Activities Services Award from the National Certification Council for Activity Professionals in June.
Jenna Sweet, Jerome Home life enrichment director and volunteer coordinator, accepted the award at the NCCAP annual conference in June. Jerome Home, located at 975 Corbin Ave., offers skilled nursing, short-term rehabilitation, residential care, memory care and assisted living with the focus on resident-centered care.
Butterfly Passages – Dying with Dignity was implemented at Jerome Home in 2015 to provide a meaningful rite of passage with comfort, care and peace when death is imminent. Environmental considerations are provided such as soft lighting, peaceful music, spiritual leadership, continual nursing to monitor the process, alternative holistic measures, if wished, and food and beverages for family. A picture of a butterfly is placed on the door so that residents, staff and others will know that the dying transition has begun.
After death, a light blue blanket and handmade butterfly quilt are placed on the resident as they are escorted by staff in a respectful procession to be transported to a funeral home. Afterward, a sympathy card is made available for people to sign, a butterfly bookmark with forget-me-not seeds is given to family, and a remembrance celebration is held. Families can take an active role in the planning process.
"Thoughtful planning is required for a successful, respectful dying with dignity experience," Sweet said. The process involves nearly every department in addition to nursing and the physician/APRN. "Death is a natural part of life. Butterfly Passages was created by staff that saw an opportunity to provide true resident-centered care, formulating this dignified program to honor our resident population in their final days, minutes and moments," she said.
Jerome Home offers skilled nursing, short-term rehabilitation, residential care, memory care and assisted living, and is a not for profit member of Hartford HealthCare Senior Services. For more information about Jerome Home, visit jeromehome.org. The next open house for Arbor Rose, the adjacent sister community, will be Sunday, Aug. 19, 10 a.m.-2 p.m.
---