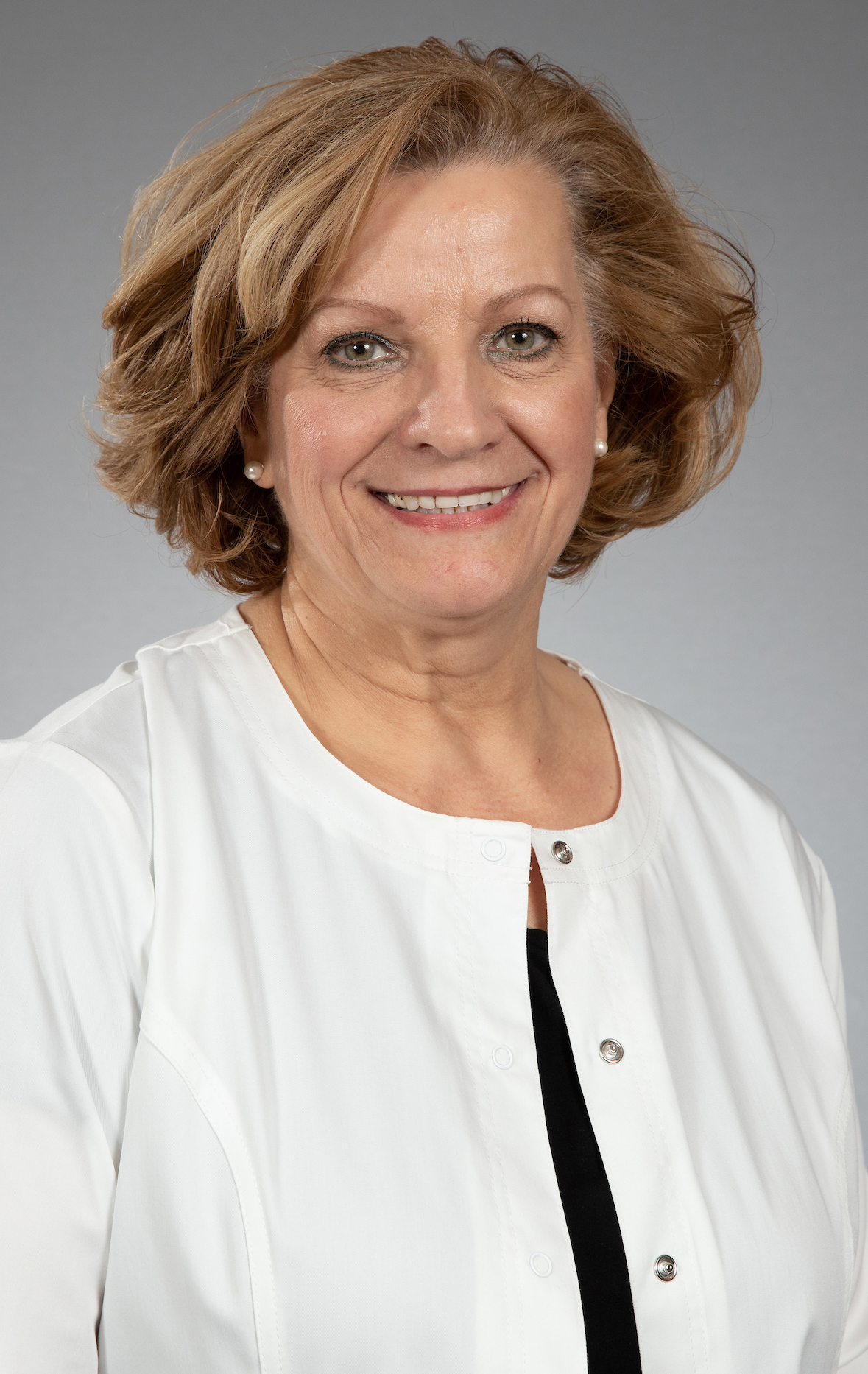 NEW BRITAIN – Zofia Romanowska, RN, has seen many changes and challenges in nursing during her 25-year career at Jerome Home, which offers skilled nursing, inpatient/outpatient rehabilitation and residential care. Yet she has always considered it essential to make time to mentor her colleagues, teaching, coaching and encouraging.
"She wants each nurse to be successful and she spends the time with them to help," said Susann Pavano, RN, Jerome Home director of nurses, who nominated her for a 2020 Nightingale Award for Excellence in Nursing. Romanowska is always available for questions and education, guiding staff - especially newer nurses - through complex documentation.
"It's hard at the beginning and you need support from someone," Romanowska said. She recalled her own experience and how much she appreciated a charge nurse helping her to get acclimated.
The Nightingale recognition program, which celebrates the nursing profession, was established in 2001. A nurse can only be nominated once in their lifetime for this award. Though the Nightingale Awards in-person ceremony was originally planned for mid-May in Hartford, a virtual ceremony was held Sept. 2 and 3.
Romanowska has worked diligently to be a success in her field. An East Hampton resident, she first worked as a nurse in Poland for 15 years in an intensive care unit. She also worked in Libya for two years. After she came to the United States in 1993, she initially worked in the hotel industry where she could find work. However, she wanted to continue her life's calling: to be a nurse but now in the U.S.
In 1995, she came to Jerome Home located at 975 Corbin Ave. While working full-time, she attended school to become an LPN, which she achieved in 1999. She didn't stop there but pursued further education, becoming an RN in 2004. She worked as a charge nurse until 2010 when she was promoted to a nursing supervisor, always eager to share her expertise and experience. She treats each resident and peer with respect, compassion and empathy.
Romanowska said her father inspired her when he told her, "Zofia, remember you have to help people." Working as a nurse in several countries gave her insights that even though cultures are different, "patients and diseases are the same and people need attention. All are human, all need help."
She enjoys working with older adults, helping them acclimate to Jerome Home and to feel like it is their home. "I like to talk to the residents and hear their stories. Everyone has a past. People feel better that someone listened to them."
Receiving the Nightingale Award was "a very big honor for me. I'm so happy," she said. "I have a good life here."
Jerome Home, managed by Hartford HealthCare Senior Services, is located at 975 Corbin Ave. in New Britain. Jerome Home offers skilled nursing, inpatient/outpatient rehabilitation, residential care, memory care and assisted living. For more information about Jerome Home, visit www.jeromehome.org.
---