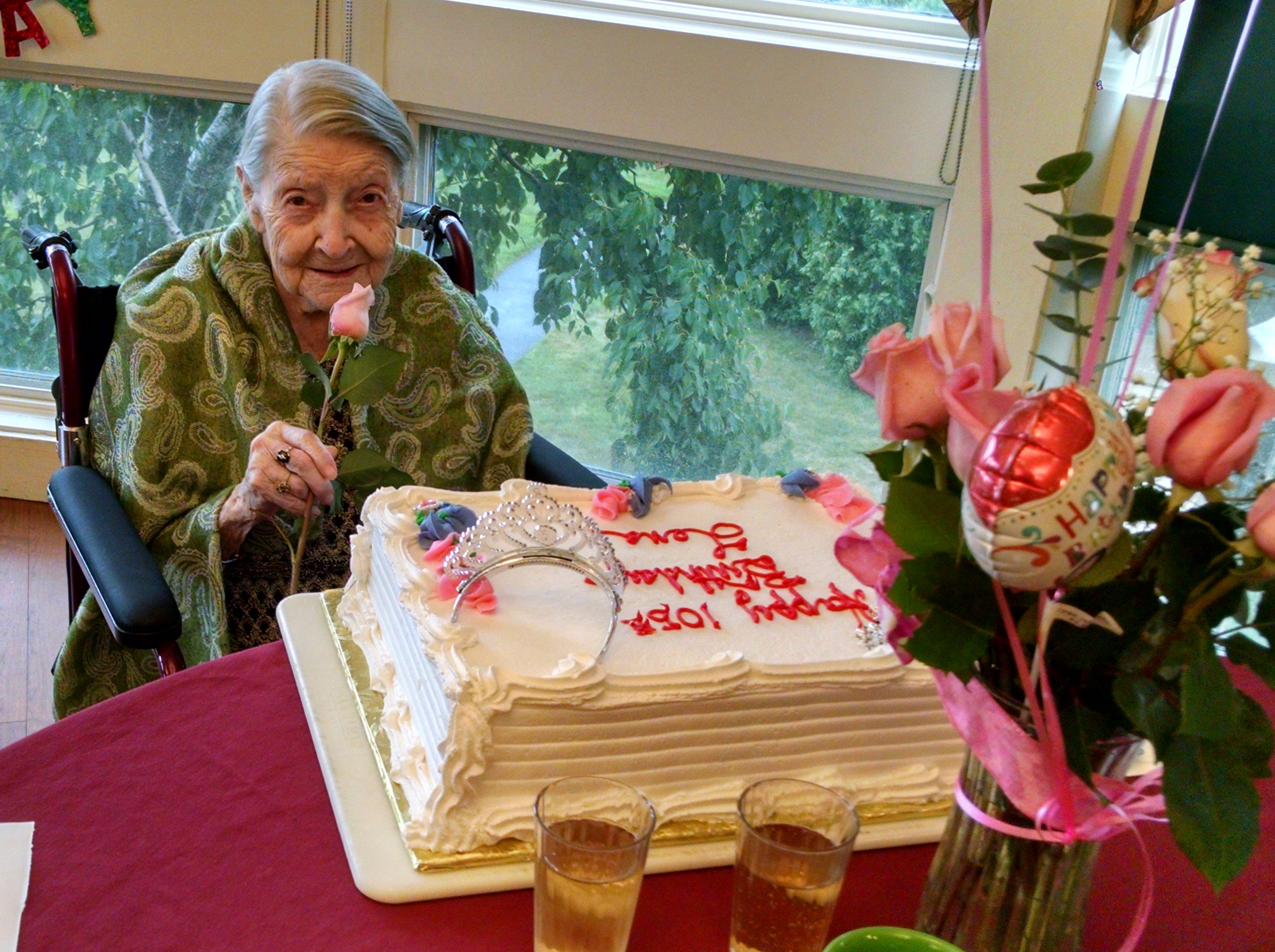 Lena Pepe smiled broadly when Jerome Home kitchen staff presented her with a large floral birthday cake and celebration banner on Sept. 3. She swiped her finger along the side to sample the vanilla frosting, modeled her tiara, and admired the inscription, "Happy 105th Birthday, Lena" as her daughter, Jacki Czerwinski, gave her a hug.
This guest of honor has always had an upbeat view of life. She loves to chat about her husband, Eddie, who she met at a dance. Dancing was one of their favorite pastimes and sometimes they would twirl the night away on the Lake Compounce ballroom dance floor often to the music of the Big Bands. "I loved all the dances," she said. "Eddie looked like a movie star: 6-foot tall, coal black hair and eyes, and handsome."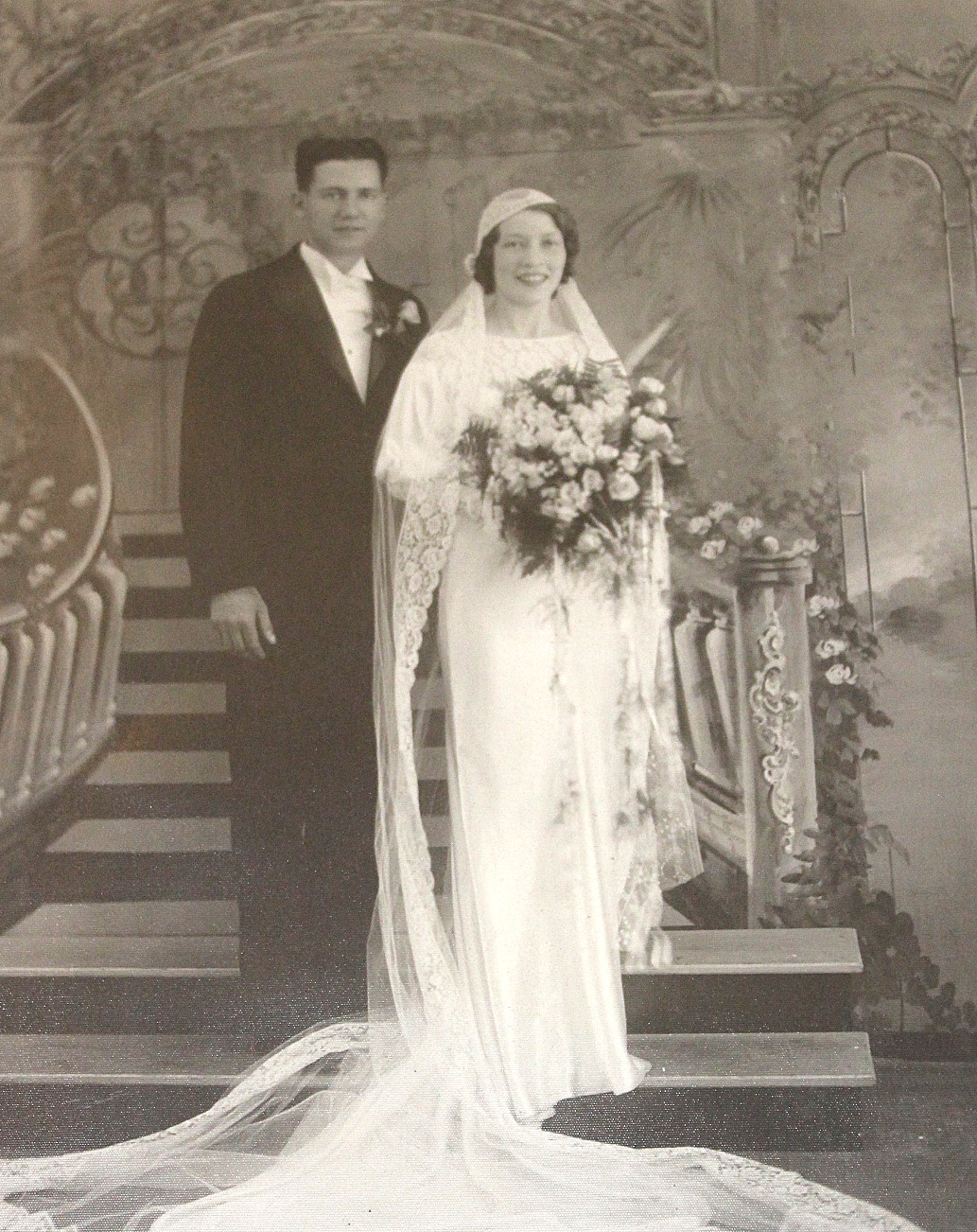 They married young and they both worked in local factories. She recalled it wasn't easy when he went to serve in World War II. They raised their son and daughter in Kensington and enjoyed the simple pleasures of life: relaxing in a park, taking a Sunday drive, relishing her delicious Italian meals. "It was heaven. He couldn't do enough for me." And there was ice cream, especially strawberry. "There is always room for ice cream," she said as she savored a cup of vanilla recently.
As she got older, family decided it was best if she lived at an assisted living community. First an Arbor Rose resident, she transitioned to Jerome Home five years ago. She's a flashy dresser – always wearing a dress or skirt, often with a coordinated shawl – and is known for her sparkles and love of the color green. Many wedding photos and her Happy 100th birthday banner decorate her walls.
When asked her view on living to 105 years old, she didn't have advice. But the clues may be in her sunny attitude, dancing and ice cream.
---