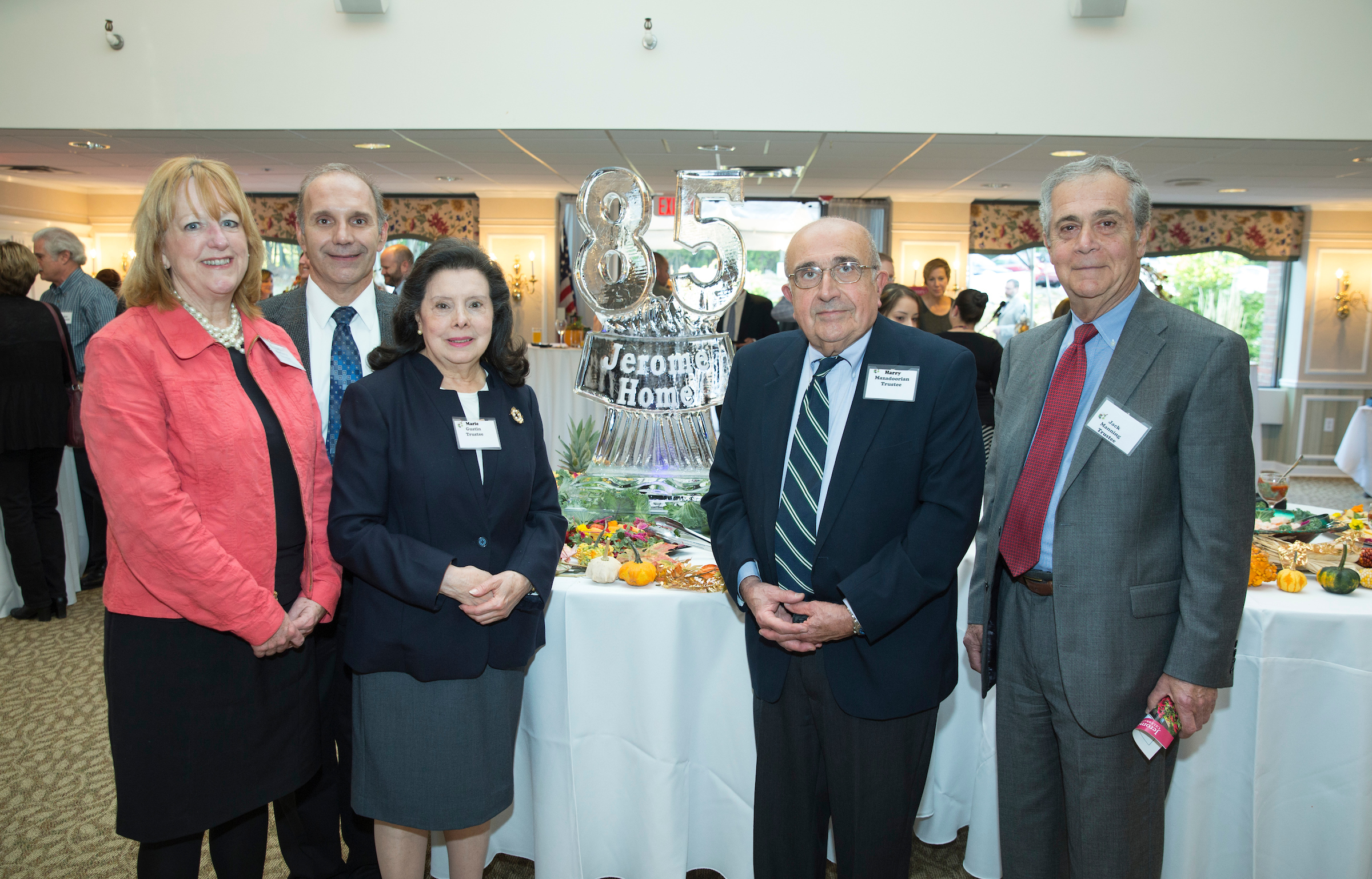 More than 100 people gathered at Jerome Home on Oct. 19 to "celebrate a man and his vision," said Jerome Home Executive Director Lori Toombs. She was referring to Augustus S. Jerome whose trust fund resulted in the establishment of Jerome Home, 975 Corbin Ave., which opened in 1932. It is not known why this successful businessman had the vision to found a home for the elderly.
"Over the years, Jerome Home has developed into one of the finest homes for seniors in Central Connecticut," said John Manning, chairman of the Jerome Home Board of Trustees. "It has become a premier five-star housing choice in our area with an excellent reputation for housing and care for our residents."
The event included wine tasting presented by wine sponsor, Bottle Shop of Unionville, and an array of fine appetizers created by the Arbor Rose and Jerome Home dining directors, Greg Sieron and Violetta Tokarczyk, and staff. A video presentation featuring Lindsley Wellman, historian, portraying Augustus Jerome was also shown.
Toombs and Arbor Rose Executive Director Will Menoche extended a special thank you to the Gold Sponsors: Conry Asset Management and BSC Services; Silver Sponsors Hooker & Holcombe and Right at Home; and Bronze Sponsors: Hughes Interiors, Mace Company, Perfectemp and Pension Consultants.
Manning spoke to the future of Jerome Home and Arbor Rose. "As a not for profit facility, we will continue to meet the needs of our seniors by providing programs such as GoodLife Fitness and outpatient rehabilitation. Our goal is to remain a premier housing solution for seniors and to continue to provide excellent service for all our residents and in the future."
Jerome Home offers skilled nursing, short-term rehabilitation, residential care, and outpatient therapy is a not for profit member of Hartford HealthCare Senior Services. Arbor Rose, offering independent and assisted living with memory care on the campus of Jerome Home, is a not for profit member of Hartford HealthCare Senior Services. For more information about Jerome Home and Arbor Rose, visit https://www.jeromehome.com/
---