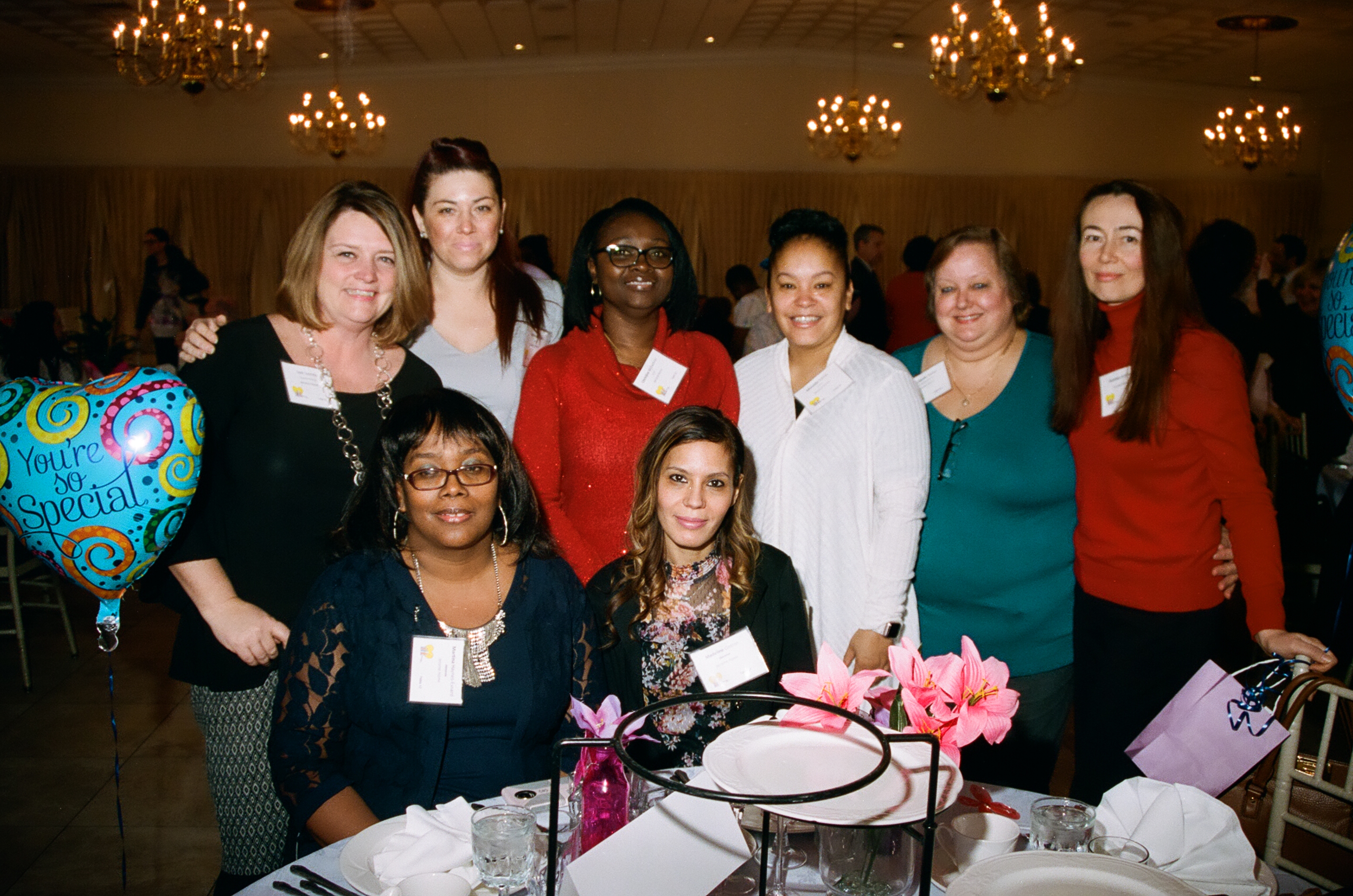 Four certified nursing assistants, including two who work at Jerome Home, were recipients of the LeadingAge Connecticut Caring Hands Award – the first year that this recognition was made. The four women serve at three skilled nursing communities that are associated with Hartford HealthCare Senior Services.
Honorees were Madeline Cintron, CNA, and Martina Haynes-Esnard, CNA, of Jerome Home; Brittany Cullinan, CNA, of Southington Care Center; and Halina Brzoska, CNA, Jefferson House in Newington. Awards were presented at the April 4 LeadingAge Connecticut event held at the Aqua Turf Club in Southington.
LeadingAge Connecticut introduced the award as a recognition of the contribution that nursing aides provide in enhancing the quality of life for older adults, focusing on the highest standards of compassion, commitment and excellence in caregiving. LeadingAge Connecticut is a member of LeadingAge, a national association of 6,000 not for profit organizations dedicated to advancing policies, promoting practices and conducting research to support and empower people to live more fully as they age.
Cintron, a 17-year employee, is a restorative CNA and resident care assistant at Jerome Home, which offers skilled nursing, short-term rehabilitation, residential care, memory care and assisted living. "She is patient, understanding and committed to maintaining a high degree of residents' freedom and functioning for quality of life," her nomination form read in part.
Haynes-Esnard, a 14-year employee, is a medication certified resident care assistant on the resident care housing community and a CNA on the skilled nursing care community at Jerome Home. "She is genuine, tactful and considerate to residents'' needs… and is loved dearly," as stated.
Cullinan was described as a person who shows her genuine compassion for her residents every day, taking the time to learn about their needs and wants and daily routine – exemplifying resident-centered care at Southington Care Center, which offers skilled nursing and rehabilitation services. She is attending nursing school to advance her career.
Brzoska is frequently noted on post-discharge surveys and is the most recognized CNA at Jefferson House in Newington. Patients ask for her by name, even years after she initially cared for them. In addition she is "a leader, extremely professional…and a go-to trainer for new staff" at Jefferson House, a department of Hartford Hospital, which offers short-term/outpatient rehabilitation, skilled nursing and palliative care.
"What a beautiful and compassionate group of women representing our nursing home communities," said Lisa Connolly, NHA, MS, vice president, Hartford HealthCare Community Network. "They are strong, confident leaders who ensure that our residents get everything they need and deserve. Our communities are truly blessed."
Hartford HealthCare Senior Services is a not for profit Hartford HealthCare Partner. For more information about Hartford HealthCare Senior Services, visit https://hhcseniorservices.org.
---