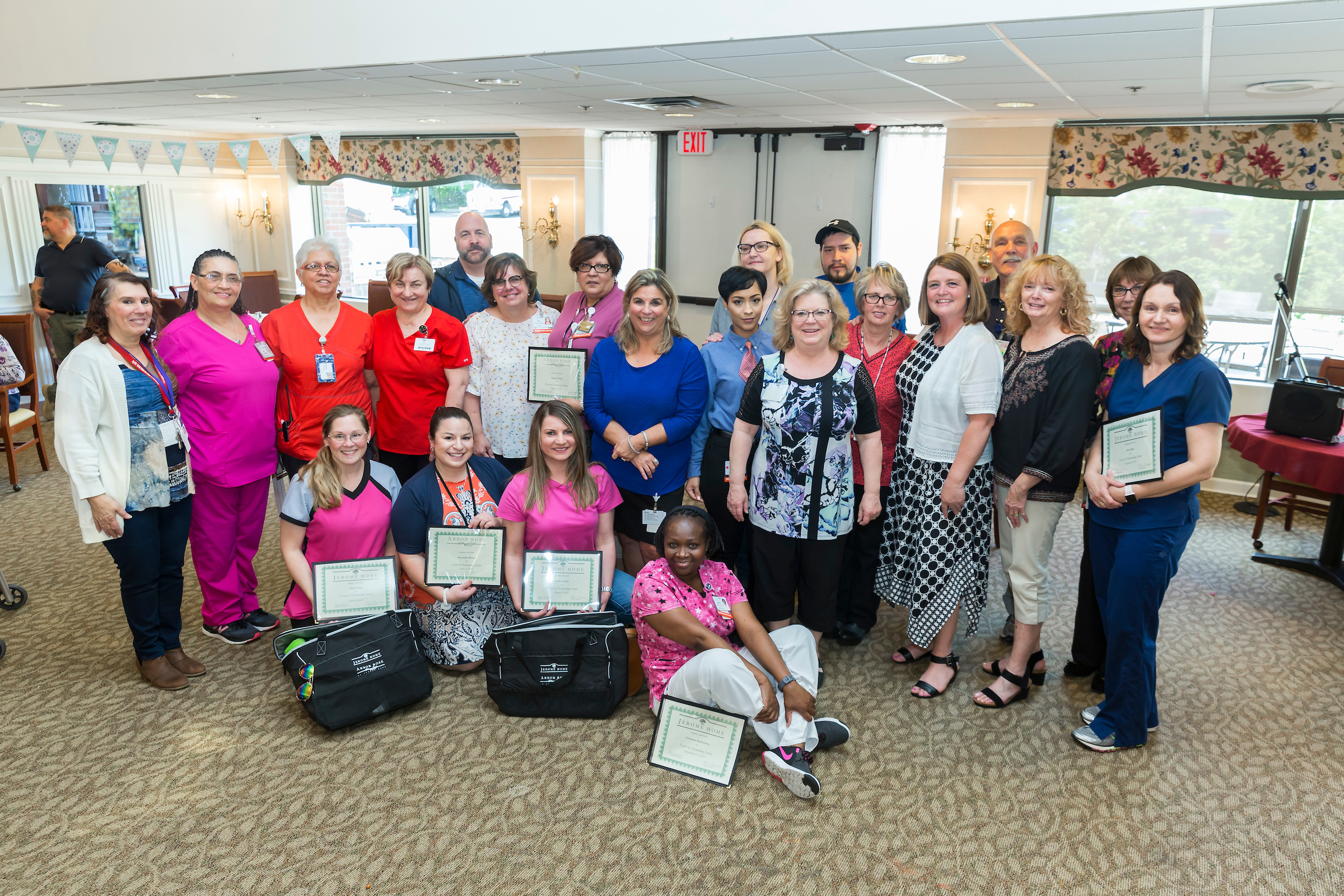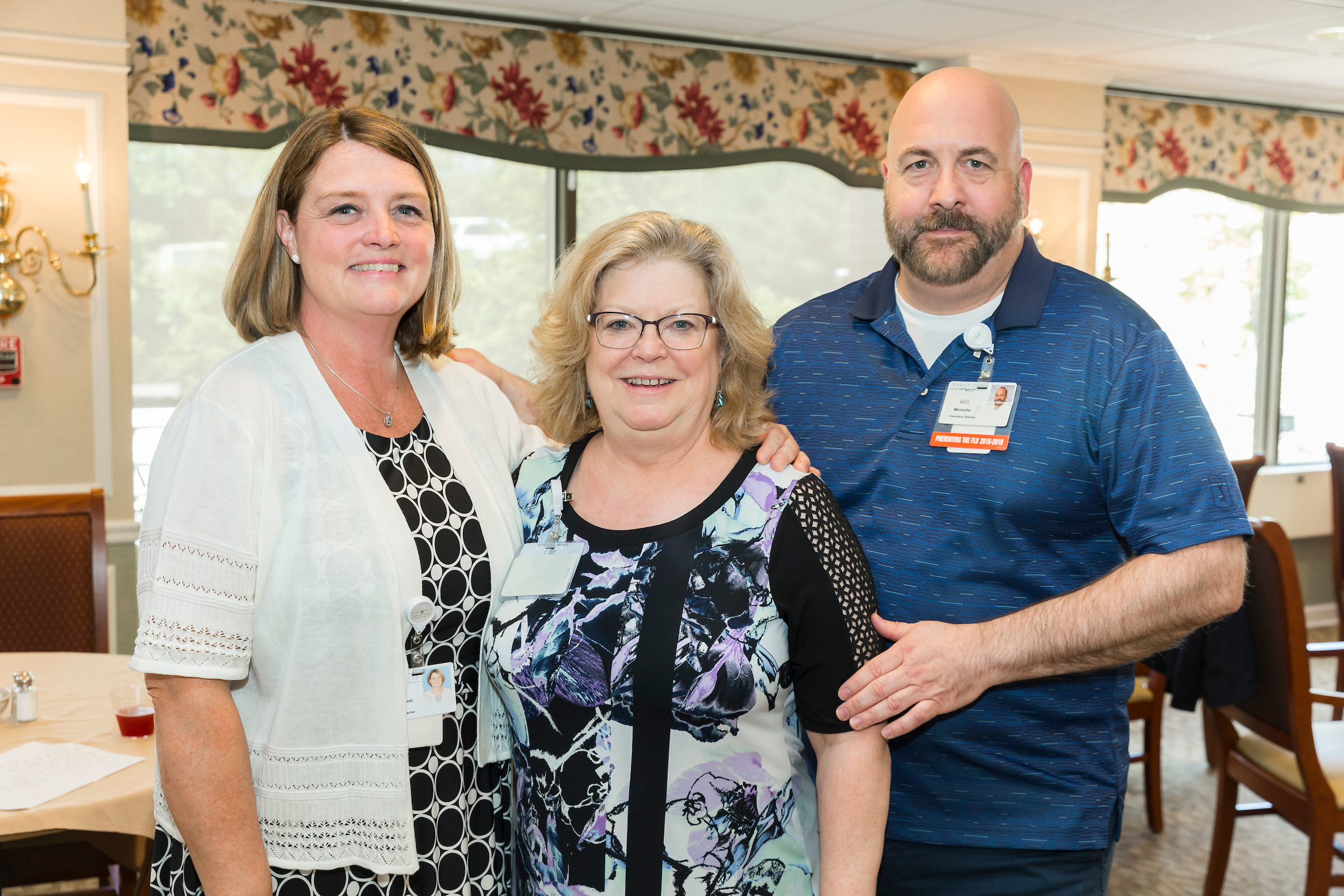 More than 30 employees of Jerome Home and Arbor Rose were recognized with Longevity Awards at a celebration held on May 16. Staffers who had worked there from five to 25 years were honored. Among them were the two executive directors: William Menoche, Arbor Rose; and Lori Toombs, Jerome Home, both of whom have achieved 10 years. Two employees, Susan Kuchman and Lyudmila Voytovich reached their 25-year milestones.
Additional honorees included five years - Mary Burgos, Amparo Castaneda, Eva Clark, Claudia D'Onofrio, Denise Ferreira, Ronald Hearn, Christine McEachron, Courtney Rockhill, Frances Rogers, Lizeth Senior-Hazel and Alexandria Weber; 10 years - David Brown,Irena Dabrowska, Patrice Eleveld, Virginia Flores, Elzbieta Kolc, Kelli Makara, Grazyna Mikucki, Brenda Nunez, Susann Pavano, Marilyn Szymanski, Violetta Tokarczyk; 15 years - Krystyna Davis, Martina Haynes Esnard, Barbara Korycinska, Stacy Puzio and Susan Skarzynski.
The executive directors said that the fact so many employees have been at Arbor Rose and Jerome Home for years is a testimony to their dedication to the residents and the communities. Congratulations!
---