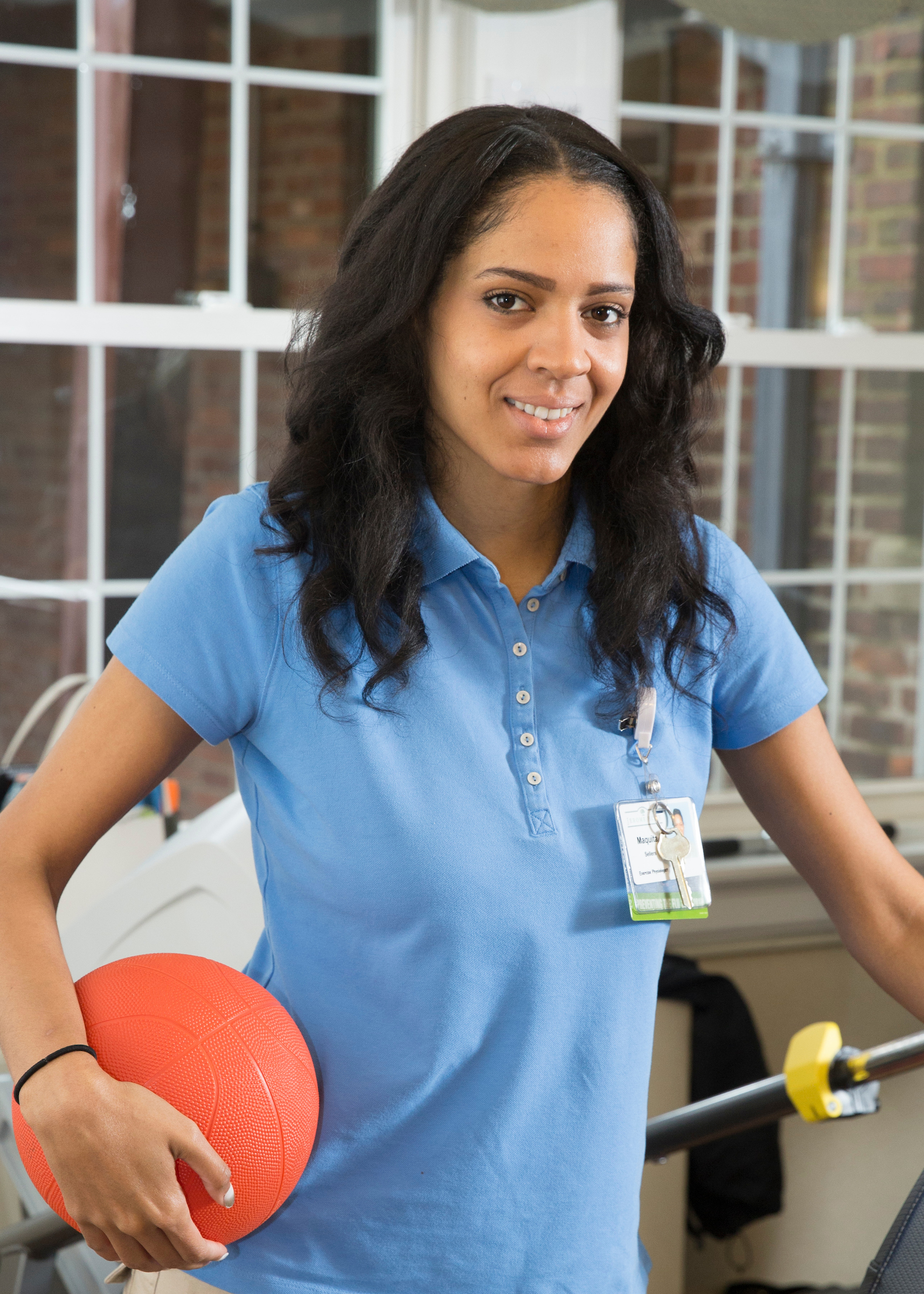 GoodLife Fitness at Jerome Home, located at 975 Corbin Ave., recently announced Maquita Parker, BS, as the new director. Parker, who holds a bachelor's degree in exercise science from Old Dominion University in Norfolk, Virginia, began her position on Aug. 21.
GoodLife Fitness is an individualized exercise program geared toward the older adult to improve strength, balance and endurance for an active lifestyle. Individuals who may benefit include those transitioning from physical therapy, seeking pain relief and wishing to improve their quality of life while supporting their safety and independence. GoodLife Fitness, a program of Hartford HealthCare Senior Services, is offered at seven locations throughout Central Connecticut.
Parker previously was a fitness coordinator at a senior living community in Silver Spring, Maryland. Prior to that she was a fitness specialist with the Interior Department Recreation Association. She holds numerous certifications and is a member of the American Senior Fitness Association, PHIT America (Personal Health Investment Today) and Obesity Action Coalition. She has volunteered with Girls on the Run, Relay for Life and Food & Friends in the Washington, D.C. area.
For more information about GoodLife Fitness at Jerome Home, call 860.229.3707. Other GoodLife locations are in Bloomfield, Newington, Plantsville, Southington and Willimantic.
GoodLife Fitness, a program of Hartford HealthCare Senior Services, is designed for the older adult with the goal to improve muscular strength, balance, cardiovascular health and self-esteem, while reducing the risk of falls and injuries. An exercise physiologist or certified trainer works one-to-one with each person to help them improve their quality of life. For more information, visit https://hhcseniorservices.org/health-wellness/goodlife-fitness.
---