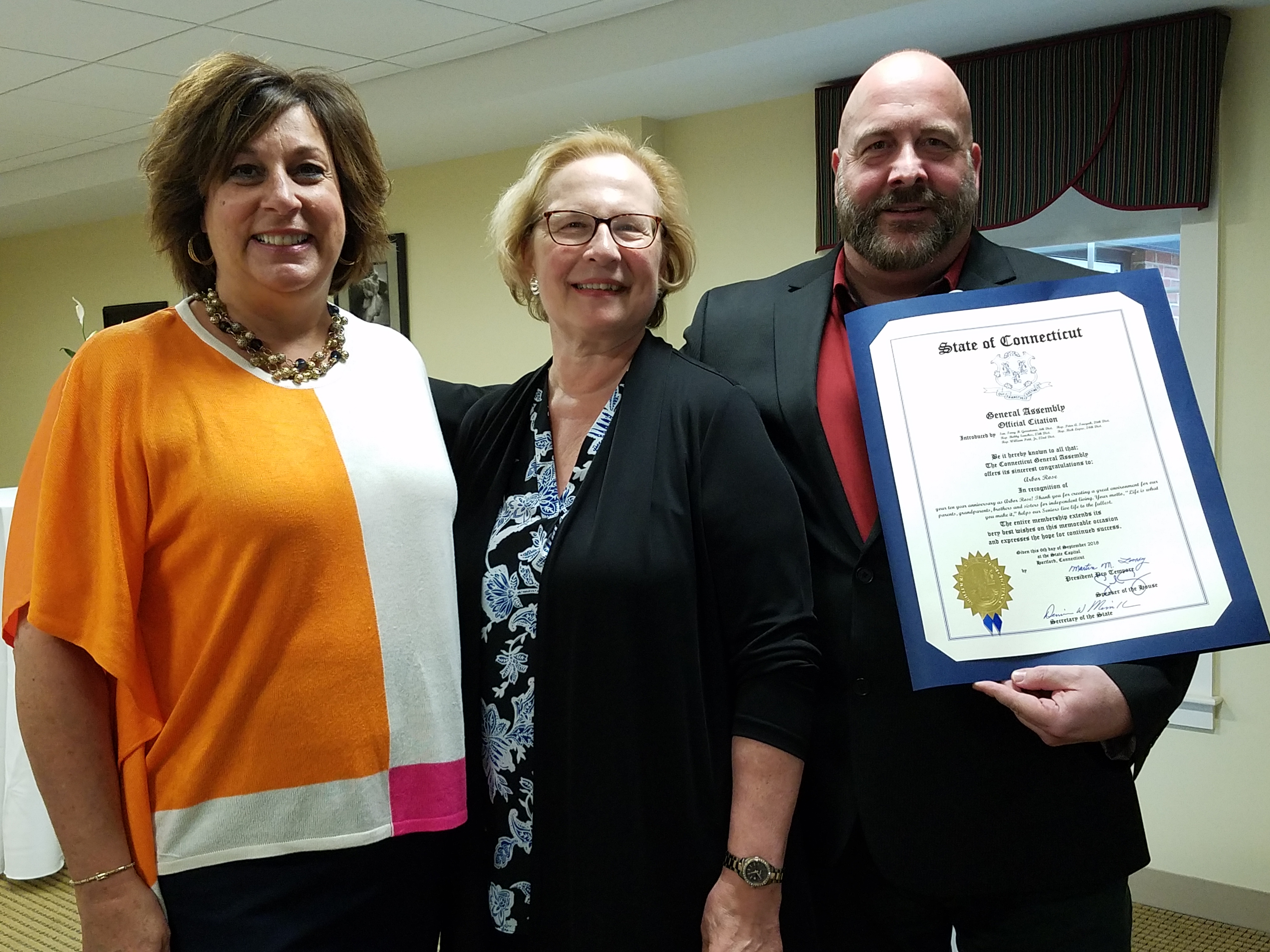 Arbor Rose at Jerome Home on Sept. 6 officially celebrated its 10th anniversary which was acknowledged by the state of Connecticut General Assembly with an official citation.
State Sen. Terry Gerratana, who said she was also present at the grand opening in 2008, presented the document that recognized the milestone. "Thank you for creating a great environment for our parents, grandparents, brothers and sisters for independent living. Your motto, 'Life is what you make it,' helps our seniors live life to the fullest," she read to the assembled crowd that included representatives of Hartford HealthCare Senior Services.
Arbor Rose Executive Director Will Menoche, a 10-year Arbor Rose employee, applauded other staff who have worked there for the past decade including Pat Eleveld, Virginia Flores, Irena Dabrowski, Violetta Tokarczyk and Lori Toombs, executive director of Jerome Home. He also recognized the residents who have called the independent and assisted living community their home since it opened.
Menoche noted that Arbor Rose at Jerome Home has been recognized as one of the top workplaces in the region and commended the staff for their care and compassion. "The person-centered approach to caring for our residents makes every day a great day for them," he said.
"We are so proud of the community that we have built here in New Britain. We stand by our mission and vision to provide the utmost care and support to the seniors we serve," Menoche said "Here's to another 10 years of making memories."
---