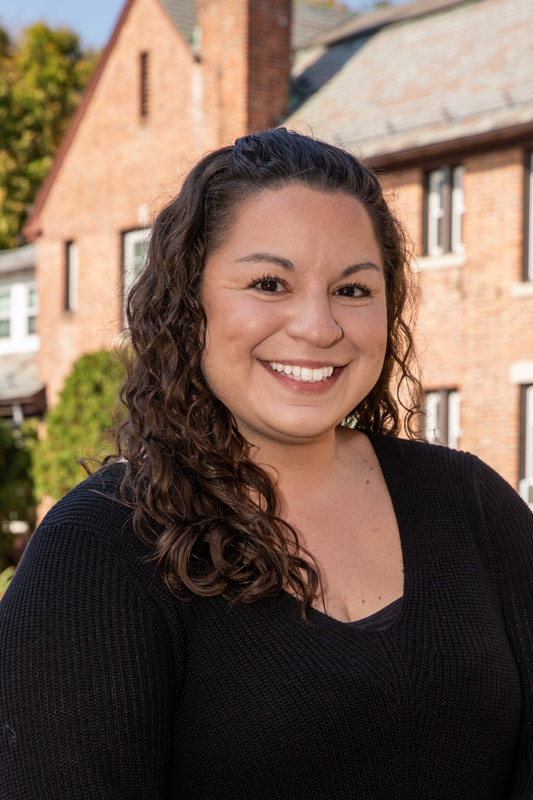 NEW BRITAIN - Arbor Rose at Jerome Home, an assisted and independent living community managed by Hartford HealthCare Senior Services, recently announced that Alexandra Weber, MSW, CDP, has taken the role of retirement counselor. She was previously the resident service coordinator for two years at Arbor Rose, located at 975 Corbin Ave.
Weber first connected with Jerome Home for her Senior Field Internship through UConn's Master's Program for Social Work, an opportunity where she was able to shadow social work roles within the building. Upon graduation from Central Connecticut State University, she became the short-term rehabilitation social worker at Jerome Home, a position she held for five years.
As the resident service coordinator, Weber connected residents and families with community and in-house resources. She would also regularly oversee the independent residents that were not on supportive services. She conducted cognitive assessments along with quarterly nursing assessments. When needed, she provided residents and families with support - sometimes emotional - for end-of-life care or transition planning as needed for long-term care.
A certified dementia practitioner, she facilitated the monthly in-person dementia caregiver support group with Hartford HealthCare at Home before it was temporarily suspended due to the pandemic. The group was open to Jerome Home and Arbor Rose families as well as the community – even some residents caring for loved ones in the building participated.
Weber, a New Britain resident, said the new role will give her the opportunity to connect with the community in new ways and serve more families seeking safe, nurturing care for their older loved ones.
Arbor Rose at Jerome Home, managed by Hartford HealthCare Senior Services, offers independent and assisted living with memory care. For more information about Arbor Rose and Jerome Home, visit www.jeromehome.org.
---